10 Black Gardeners, You Should Be Following on Instagram
Black people have been at the forefront of sustainable farming practices, herbalism, and healing rituals, but due to decades of discrimination, there have been a dramatic decline in Black farmers. But after 100 years of decline, we are seeing a resurgence of Black people reconnecting back to the land and showcasing their journey on their social media channels. Read on to see ten Black gardeners who are helping to teach people how to grow their own food. 
Siri Lorece is a California-based gardener, yogi, podcaster, and musician. Her Instagram is full of colorful, luscious garden pics—perfect if you need some inspiration to get started on your own. Her positive and thoughtful captions make gardening even more meaningful and are sure to brighten up your feed.
If you need home garden renovation inspiration, Shavonda's page is the one to visit. On her Instagram page @thecottagebungalowpotager, Shavonda posts updates on her journey of building her own English cottage-inspired potager garden from scratch. The results are a stunning home garden full of blooming plants and gorgeous decorations.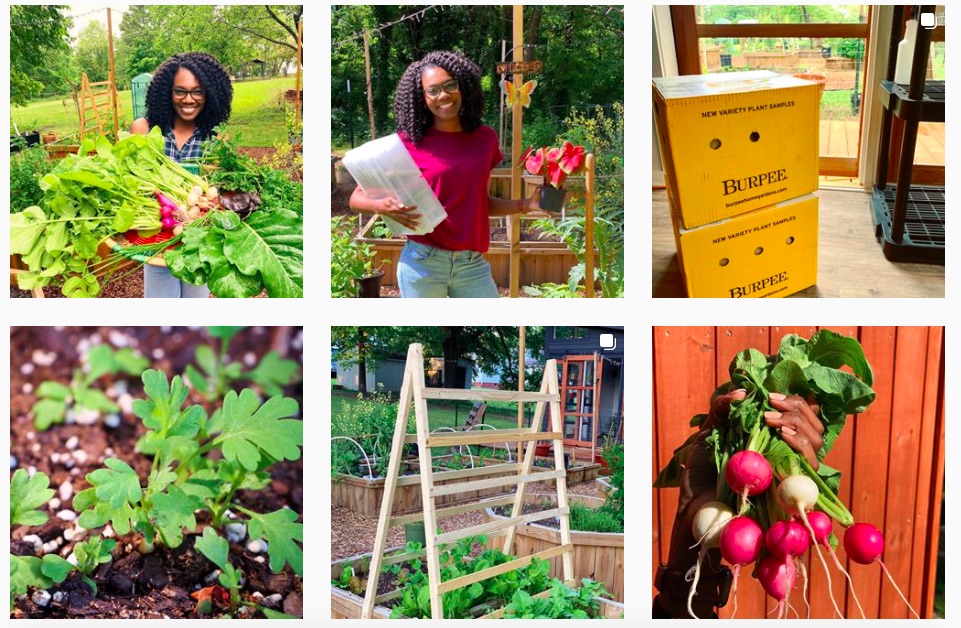 Ashlie is a plant lover and organic grower with a passion for food security. Ashlie's feed is a refreshing burst of colorful, home-grown produce guaranteed to get you inspired. Even better? Ashlie built her own solar-powered she-shed in her equally gorgeous backyard garden.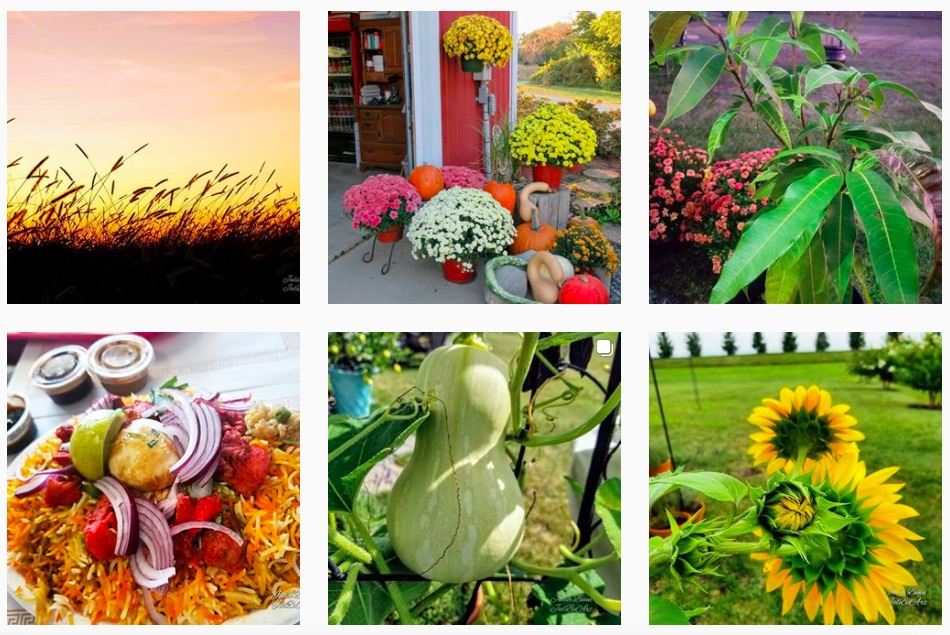 Is your feed missing a floral pop of color? Then Julia's page is perfect for you. Gardener and artist Julia is just as talented at photographing her plants as she is at caring for them. Her gorgeous and expansive home garden is sure to be inspiring, and her meal photos will leave you hungry for more.
If you're looking for a gardener who focuses on sustainability, Stephanie is an excellent person to follow. She has worked in the sustainability field for over 10 years and incorporates these principles into her urban farm in Santa Monica. Give her a follow for mindful gardening posts that prioritize sustainability.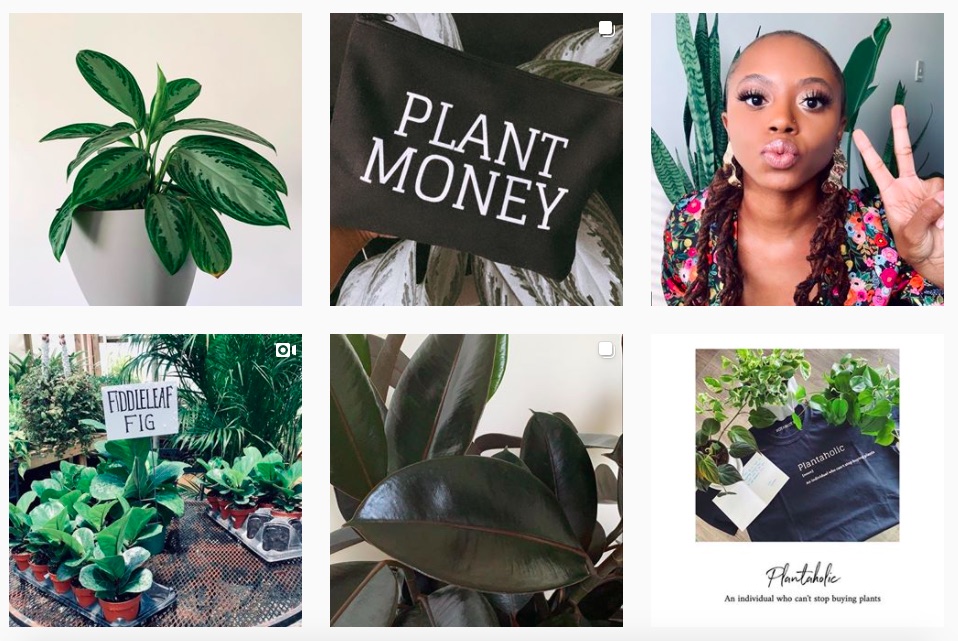 If clean, simple, aesthetically pleasing plant posts are your thing, then this account is perfect for you. On Brittanie's blog, she notes how gardening has helped her find peace, and her Instagram page certainly reflects this. Make sure to follow her to give your feed a breath of fresh air, day after day.
Melony is a farmer and also the owner of @ebony.by.nature, a fiber farm. Melony's Instagram is full of colorful farm pictures, including her own gorgeous produce and the cutest baby chicks. She also shares her top farming tips, like how to harvest rhubarb like a pro. Give her a follow to grow along with her.
This page describes itself as a multicultural home & garden resource providing representation, support, inspiration, & education for black women creating green spaces. The page features black women involved in all types of gardening, from urban farms to indoor plants.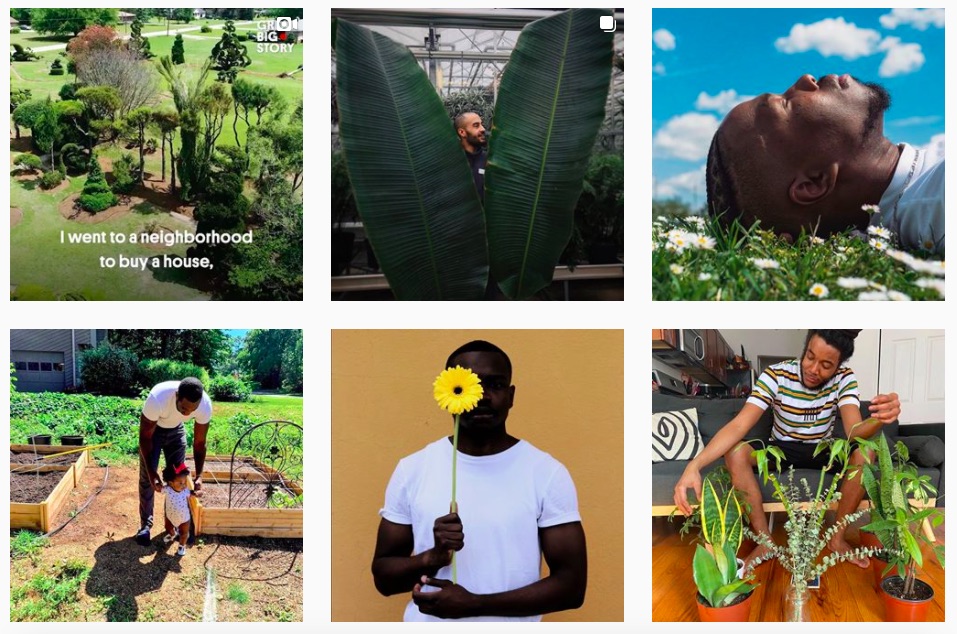 This page calls itself the "brother brand" to @blackgirlswithgardens and features black men involved in various types of gardening. In an Instagram story highlight, page owner Nelson ZêPequéno says that the page serves a variety of audiences, including farmers, indoor gardeners, art lovers, or those just wishing to celebrate their love of plants.
This account describes itself as a page that encourages, uplifts, and celebrates black farmers worldwide. The page's owner posts inspiring photos of their own garden, healthy food tips, and gorgeous pictures of Africa's beautiful farmland and produce. The page highlights many different African farmers and celebrates their work.
Thank you to our Growing Places Indy community, who suggested more gardeners check out!
According to her website, Alyson is the mother, herbalist, and human being behind Earth Star Herbals. She is an ecofeminist on a journey to learn how to shift the ways in which we as humans live with the earth. Alyson's Instagram page is the definition of peaceful, with a calming, coordinated color palette, and we highly recommend you give her a follow.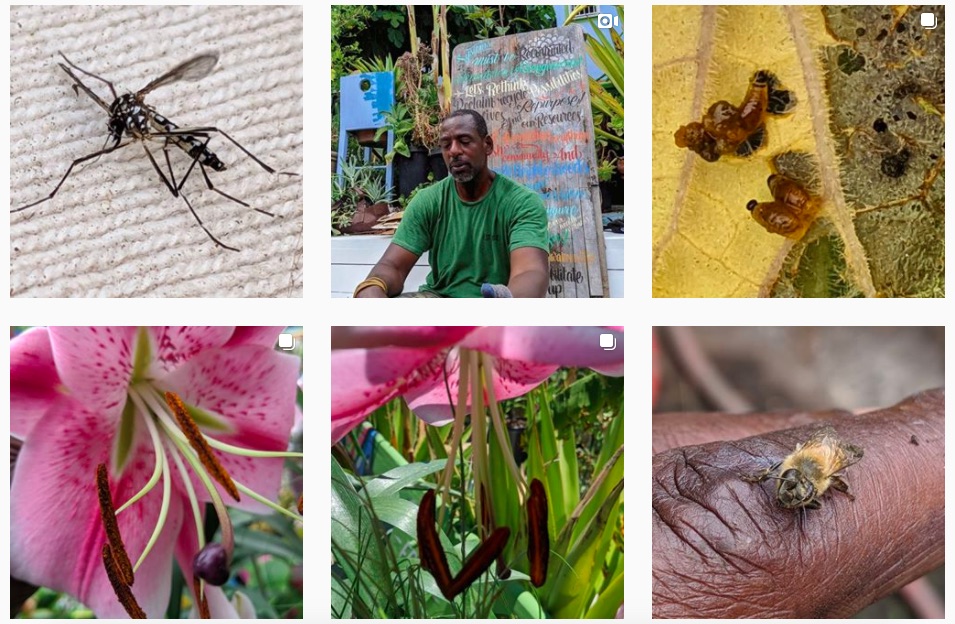 Ron Finley, also known as The Gangsta Gardener, started with a small garden outside of his home but has grown it into so much more. Determined to change South Central Los Angeles from a food desert to a food forest, he wants his actions to be educational, inspiring, and nutritious. His Instagram is full of gorgeous close-ups of his flowers, fruits, and vegetables that you won't want to miss.